We work with federal, state, & local agencies, providers, community-based organizations, health plans, and research & policy organizations to better connect people to the services they need by:
Social Interest Solutions is a leader in leveraging cutting-edge technology to improve access to critical programs and services for low-income individuals and families.
Social Interest Solutions advances federal, state, and local policies to streamline and modernize eligibility and enrollment processes and improve consumer access to health and social services programs.
News & Publications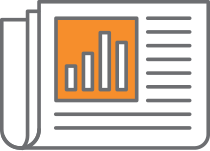 See All News Stories
Online Applications Guide: A Practical Guide for Selecting an Online Application for Free or Reduced-Price School Meals
November 2016 | Publications
A well-designed online application can help school districts increase participation in school meal programs by simplifying the application process for district staff and families alike. It can also streamline program operations and strengthen program integrity.
Read More