We work with federal, state, & local agencies, providers, community-based organizations, health plans, and research & policy organizations to better connect people to the services they need by:
Social Interest Solutions is a leader in leveraging cutting-edge technology to improve access to critical programs and services for low-income individuals and families.
Social Interest Solutions advances federal, state, and local policies to streamline and modernize eligibility and enrollment processes and improve consumer access to health and social services programs.
News & Publications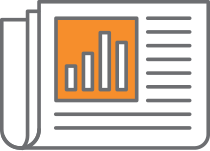 See All News Stories
Facilitating CalFresh Eligibility and Enrollment for SSI Recipients
January 2017 | Publications
California is the only state in the nation where SSI recipients are not eligible for the SNAP nutrition program. A new report from the Coalition of California Welfare Rights Organizations, the County Welfare Directors Association of California, and Social Interest Solutions outlines options to streamline SNAP enrollment for SSI recipients if California decides to change this policy.
See the Report
ACA Spotlight
Medical Deductibles and Out-of-Pocket Limits
The
newest data visualization
from SIS shows how ACA cost-sharing expenses vary among states and among counties using the median medical deductible and median out-of-pocket limit for plans offered on HealthCare.gov in 2017.