We work with federal, state, & local agencies, providers, community-based organizations, health plans, and research & policy organizations to better connect people to the services they need by:
Social Interest Solutions is a leader in leveraging cutting-edge technology to improve access to critical programs and services for low-income individuals and families.
Social Interest Solutions advances federal, state, and local policies to streamline and modernize eligibility and enrollment processes and improve consumer access to health and social services programs.
Newsroom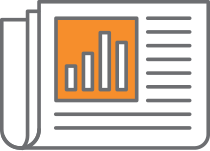 See All News Stories
REMOTE IDENTITY PROOFING: IMPACTS ON ACCESS TO HEALTH INSURANCE
January 2016 | Publication
Most people seeking to apply online for affordable health coverage programs — Medicaid, the Children's Health Insurance Program (CHIP), and private health plans through the Affordable Care Act's (ACA) Marketplaces — must complete a remote identity proofing (RIDP) process before submitting their application online. A new paper from SIS and the Center on Budget and Policy Priorities explains the rationale for RIDP, examines the problems it can cause for some applicants, and recommends ways to address them.
Read More
Social Interest Solutions in Action
Visualizing Consumer Enrollment Patterns in the ACA Marketplaces
Since 2013, consumers have been able to buy and enroll in private health insurance plans through the Affordable Care Act's marketplaces during an annual open enrollment period. In SIS' latest ACA Spotlight series installment, SIS visualizes how in the latest open enrollment period consumers' enrollment choices varied across states by factors like plan type and age. 
See the ACA Spotlight here
.