We work with federal, state, & local agencies, providers, community-based organizations, health plans, and research & policy organizations to better connect people to the services they need by:
Social Interest Solutions is a leader in leveraging cutting-edge technology to improve access to critical programs and services for low-income individuals and families.
Social Interest Solutions advances federal, state, and local policies to streamline and modernize eligibility and enrollment processes and improve consumer access to health and social services programs.
Newsroom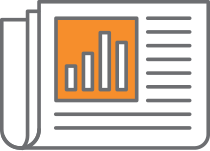 See All News Stories
Social Interest Solutions Releases Interactive Tool Comparing Costs across Marketplace Plans
September 2016 | Press Release
Social Interest Solutions (SIS) released an interactive, web-based tool to help illustrate cost comparisons and trade-offs for people who are shopping for health coverage. Online users input their age, zip code, household size and income to compare costs of HealthCare.gov plans across all plan categories.
Read More
Your Health. Your Choice. Be Informed.
Cost Comparisons across Plan Categories in 2017
Choosing the right health insurance plan can seem complicated, but it doesn't have to be. The latest ACA Spotlight provides a customized cost comparison based on your age, zip code, household size and income.
See it here >