Our Purpose

To create connections between people and the lives they dream of.
Our Vision

We will be the most human-centered, creative problem solver in the social technology industry.
Our Beliefs
Our beliefs capture what has always been and will always be true to SIS. They are the ideas that unite us—that motivate us and drive us to do what we do.
We believe:
The bar is economic, social, and physical well-being—for all.
Getting support should be quick, simple, and dignified.
Social equity requires thoughtful policy and elegant technology.
People "in need" can include anyone and everyone.
A community is only as strong as its support for all members.
The most effective solutions consider a person's whole experience.
Our Pillars
The strategic pillars are the major initiatives we have prioritized to help bring about this change and make progress toward our vision. There are five areas of focus that guide the big and small steps we need to take together.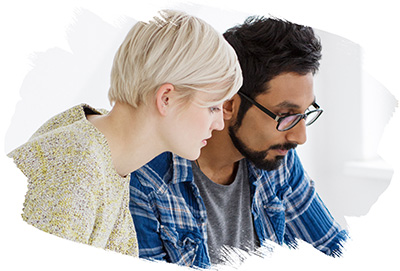 Media Contact & Locations
Media Contact
Anne Marie Stein
Manager, Communications
TEL: (510) 844-2204
astein@socialinterest.org
General Inquiries
E-mail: info@socialinterest.org
Sacramento Office
3841 North Freeway Blvd, Suite 210
Sacramento, CA 95834
TEL: (916) 563-4004
FAX: (916) 566-2677
Oakland Office
1951 Webster Street, 2nd Floor
Oakland, CA 94612
TEL: (510) 834-1300
FAX: (510) 834-1301
PLEASE NOTE: We do not provide application assistance or other direct services at our offices.
Opportunities
Job Announcements
Social Interest Solutions is always looking for skilled and experienced team members. We are a full service technology and policy organization and are seeking qualified individuals with skills in project management, database administration, technology development, and more.
Procurement Opportunities
Social Interest Solutions often releases Invitations to Bid or Requests For Proposals to obtain products and services needed to enhance the support of our clients and our solutions. We invite qualified bidders to submit bids or proposals for products and services in a fair and competitive, sealed bid process.
Social Interest Solutions has released the following invitations to bid.
None at this time. Please check back.