SIS Cares
Compassion. Community. Commitment.
In alignment with our mission, Social Interest Solutions is proud to support SIS Cares, a program designed for our employees to support local and national causes, nonprofits and other community-based organizations through volunteerism, financial contributions, and donation drives collecting needed resources.
SIS Cares not only organizes hands on volunteer activities for SIS staff, but also provides Volunteer Time Off for staff to select a cause of their choice to support.
Volunteer Spotlight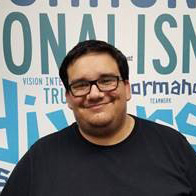 Daniel Gonzales, Senior Quality Assurance Lead, donates his time to WEAVE – Women Escaping a Violent Environment.
"I believe it is my moral obligation to leave things in a better state than where I found them."
Anastasia Gaspay, Manager, Business Systems Analysis, volunteers as a "cat socializer" at the Placer SPCA.
"There are misconceptions about shelter animals being damaged or having behavioral issues. Nothing is farther from the truth. Most shelter animals make great companions with proper care and patience. Anyone who is thinking of getting a pet should consider their local shelter."
Helping Our Communities
Through the generosity and giving spirit of SIS employees, we have been able to support the following organizations.
Volunteer Opportunities
If your organization is looking for volunteers, contact Siven Ly.